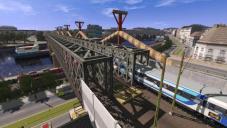 This is a fictional model of several Central Europe countries, but real data is used in some ways.
v0.98 Beta introduces new country - Hungary, with it´s capital city of Budapest.
This update also extends the Slovak main line to the city of Žilina. The Czech main line now extends to Brno, which is still work in progress.
Please note that this route is still in development and in the process of fixing with TRS19 standarts. So some of the areas may be incomplete or look bad.
This route is a mix of work of 5 people: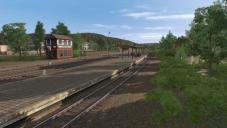 The "Hochrather Eisenbahn" features a fictious but otherwise prototypical German unelectrified branch line, which primairly focuses on steel and coal industry. It also offers a wide variety of different customers along the line to server as well as extensive sidings and stations.
The route is under constant development. You can find current work-in-progress versions by searching for "Hochrather" on the Trainz Download Station or in the official route development thread on the TrainzDE forum.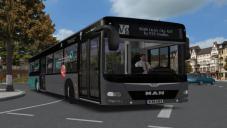 The MAN Lion's City by V3D Studios is a highly detailled freeware bus for OMSI2. It offers the choice between ZF and Voith gearboxes and represents EEV as well as Euro 6 variants of the bus. As such, this is a representation of the last generation of the "classic" MAN Lion's City. A "Ü" variant for rural service is also available.
Download via OMSI Webdisk (normal version)
Download: http://x-z.eu/OWDV3DLC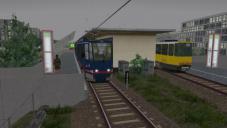 Eberlinsee Schönau is a large Tram map connecting the fictional German cities Eberlinsee and Schönau.
Eberlinsee has 5 tram lines operated by Tatra KT4Dt and KT4Dtm trams, while Schönau uses NF6D trams on 3 different lines. Tram line 10 connects both cities through a regional section, operated with trams from both cities. The route is complete freeware, but for the Schönau part the NF6D DLC is required to run.
Download via OMSI-Webdisk. Manual (German) is also found on Download page.
Download: http://x-z.eu/OWDES2