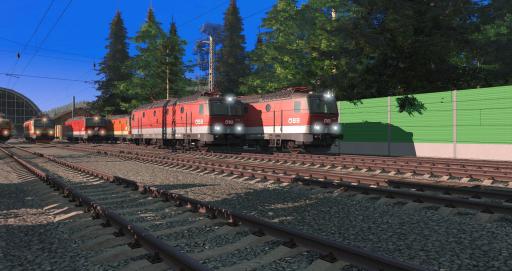 This package contains the locomotive classes 1044 and 1144 of the Austrian federal railways ÖBB. These locomotives, sometimes called "Alps Vacuum Cleaners" due to their sounds are some of the most iconic Austrian locomotives
Models and textures were originally created by Gehova for Zusi 3 and shared via Gitlab (https://gitlab.com/gehowa/zusi-quelldateien/). They are using the Creative Commons BY-SA 3.0 License (https://creativecommons.org/licenses/by-sa/3.0/de/). We have converted these locomotives to work with Trainz.
Of course, our modifications are provided fully under the CC-BY-SA 3.0 License. The modifications were created by Mika K. "laurinlaki" for NBSPlus. FBX files are included to allow you to easily make your own modifications.
The locomotives are optimized for TRS19 and require at least Trainz: a new Era SP2 to be used. Warnings with "FBX_DOM" during installation can be ignored.
Download via TrainzDE
Download: http://x-z.eu/TDE1x44
Tags